Your browser is unable to display the menu. It has been converted to a table at the bottom of this page.
SecExMD5+ will automatically generate MD5, SHA-1, and RIPEMD-160 signatures for each file you requested. Check "Email signatures report to a friend" if you wish to distribute the report via email.

A copy of the report is written to file as shown in the log window. Click Finish.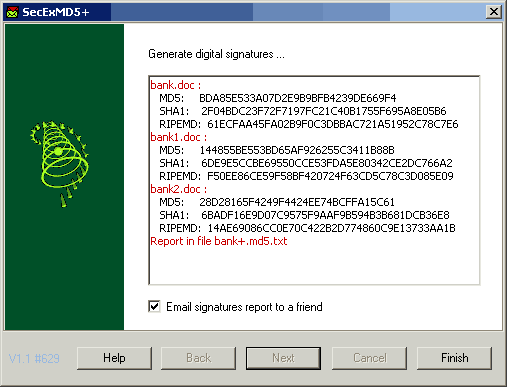 ---