PresenTense Time Client writes to the Windows standard Application Event Log. The Log tab filters the view of the system Application Event
Log to show you only entries inserted by PresenTense Time Client. You need to have logging enabled on the Settings tab in order for any entries to be inserted. The log tab entries are refreshed from the operating system event log whenever you switch to the log tab from any of the other tabs or when the Refresh button is clicked.
Refresh
The view updates itself periodically but you can click Refresh to force an update.
Export Last 200 Entries
When you are experiencing problems with PresenTense Time Client, please set logging to Detailed on the Settings tab and then click the Export Last 200 Entries button. A file called AEL-Export.txt can then be found in the directory where PresenTense Time Client is installed. This file can then be sent to the support section of the company from which you purchased PresenTense Time Client. If you purchased PresenTense Time Client from Bytefusion, please email this file, along with a description of your problem to support@bytefusion.com.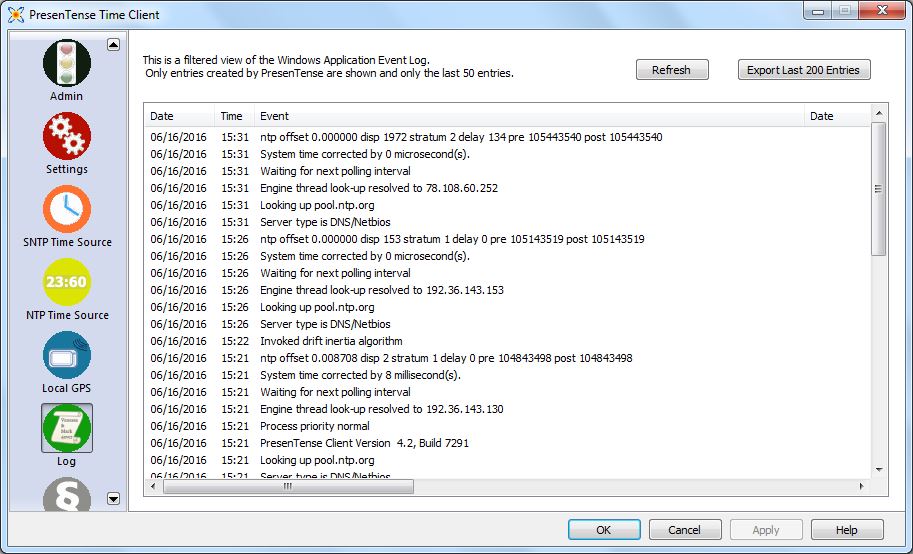 ---